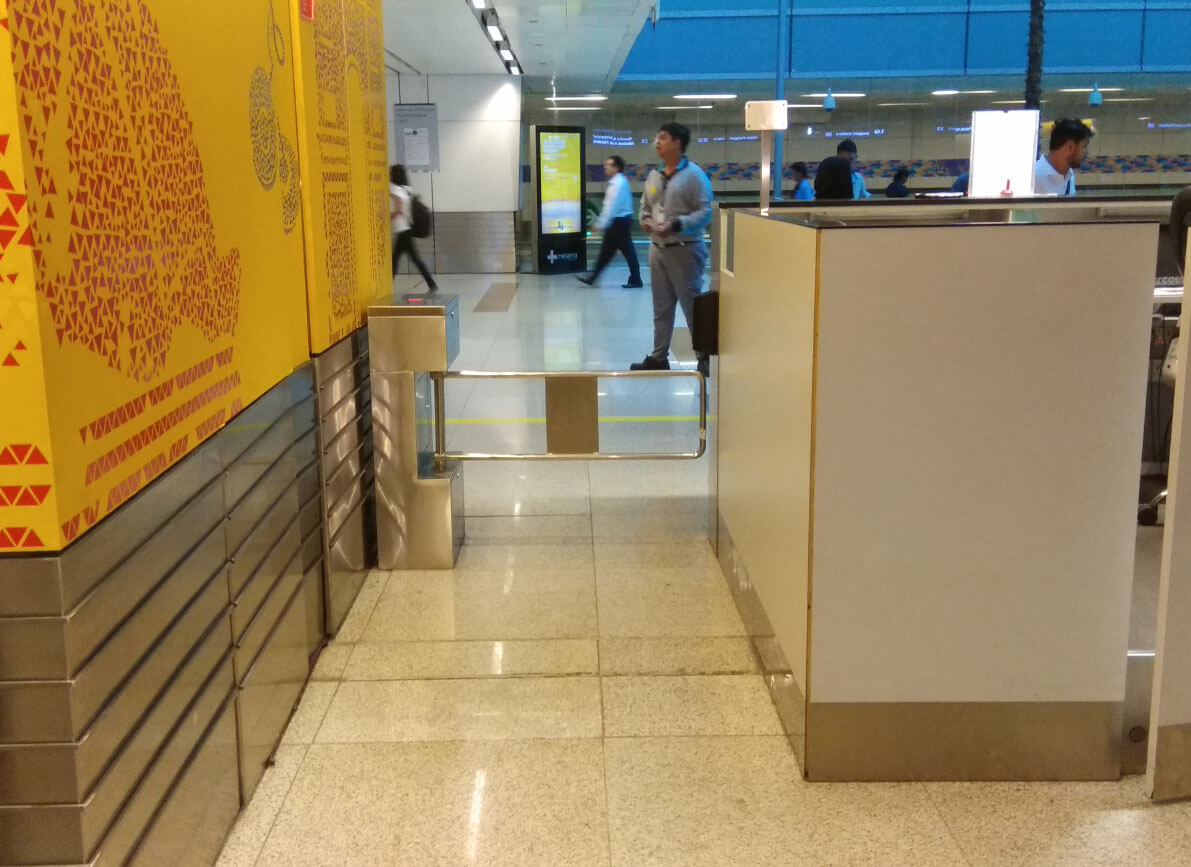 Aurionpro Toshiautomatic is one of the leading manufacturers of swing barrier and P gates in India. The company offers a range of high-quality products that are not only reliable but also cost-effective. The products are designed and manufactured in India, in line with the Make in India initiative.
As an OEM, Aurionpro Toshiautomatic is committed to providing top-notch products to its customers. The company has a state-of-the-art manufacturing facility that is equipped with the latest technology and machinery. This enables the company to produce high-quality products that meet the exact requirements of its customers. They focus on public safety.
Why Choose ATAS Swing barrier and P Gates?

One of the key advantages of choosing Aurionpro Toshiautomatic's swing barrier and P gates is their durability. The products are made using high-quality materials that are built to last. This ensures that customers get the best value for their money and can enjoy long-lasting and trouble-free operation of the products.
Another advantage of choosing Aurionpro Toshiautomatic is the company's focus on innovation. The company has a team of experienced engineers who are constantly working on improving the design and functionality of the products. This ensures that customers get access to the latest technology and features, which can enhance the security and convenience of their premises.
When you choose Aurionpro Toshiautomatic, you can be assured of getting products that are not only reliable but also meet the highest standards of quality. As a Make in India company, the company is committed to supporting the government's initiative to boost local manufacturing and create jobs in the country. By choosing Aurionpro Toshiautomatic, you are not only getting the best products but also contributing to the growth of the Indian economy.
Final Words
In conclusion, if you are looking for high-quality swing barrier and P gates, Aurionpro Toshiautomatic is the best choice. The company's focus on innovation, quality, and customer satisfaction makes it a leader in the industry. As a Make in India company, Aurionpro Toshiautomatic is committed to providing products that are not only reliable but also support the growth of the Indian economy. For any queries related to products : https://aurotoshi.com/customer-support/
For Upcming events and News: https://aurotoshi.com/events-and-news/