Aircraft Hangar and Shipyard Doors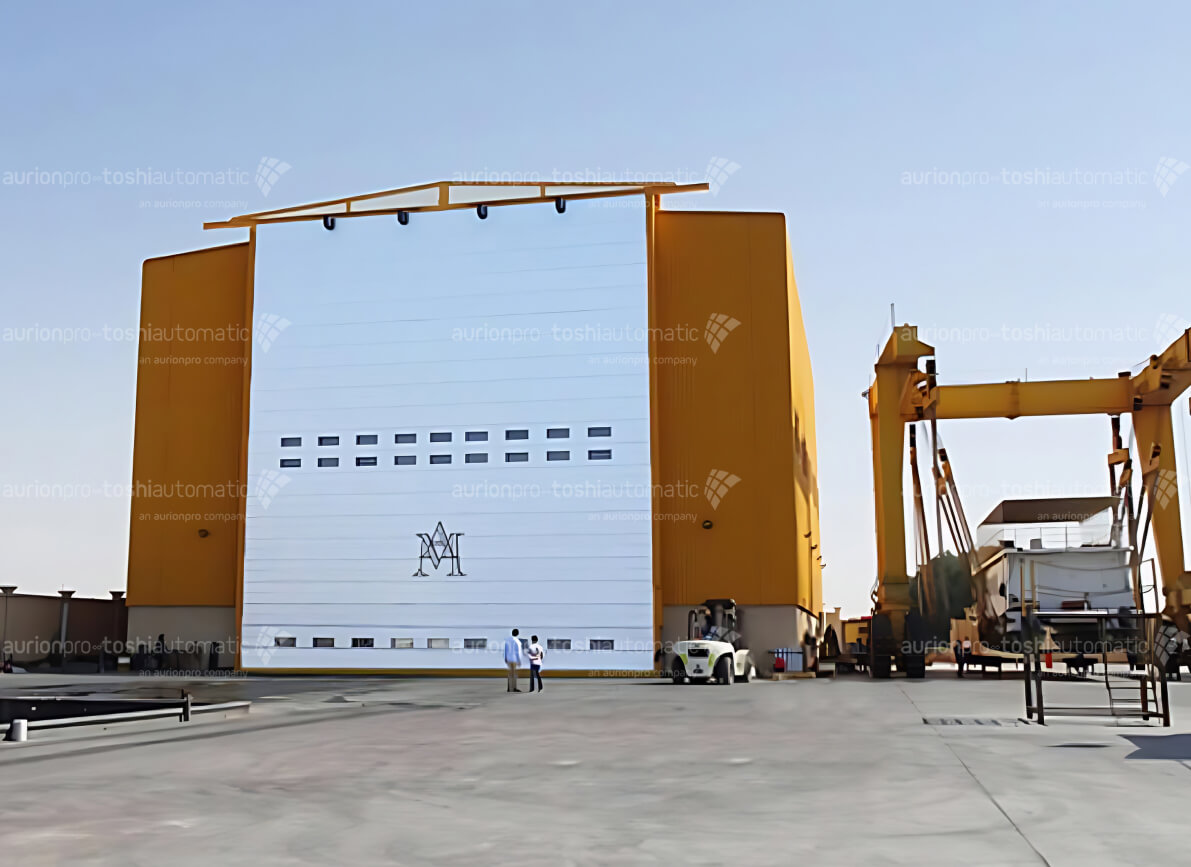 Aircraft and Shipyard hangar doors by Aurionpro-Toshi Automatic Systems are designed to solve extra-ordinary door dimension requirements without any limitation on the opening width and height. Initially developed in the 1980s to serve the need of shipyards' shipbuilding facilities, our hangar doors are available in two forms – Vertical Lifting Fabric Doors and Bottom Sliding Metal Doors.
Due to their unique size and wind load requirements, our doors are manufactured keeping in mind extreme working conditions and intensive operations with minimal service needs. We work jointly with leading architects, consultants and industry experts to deeply understand bespoke site needs and design solutions for airside requirements – MRO, FBO, GSE and emergency services.
Complete Flexibility on Dimensions
EN Certification with Global Track Record