A Crossroad Of
Manufacturing & Tech
A Smarter Route to Entrance Automation and Loading Bay Technology by Aurionpro ToshiAutomatic
Embrace a smarter world of automation for seamless efficiency, high security, and smart convenience. It's all in our crossroad where cutting-edge tech meets manufacturing competence.
Our Products
- Defining The CROSSROAD
Where Manufacturing Competency Meets Tech Agility
At Aurionpro ToshiAutomatic, we are the crossroad of next-gen loading bay and entrance automation solutions. Here, over 30 years of manufacturing expertise meets cutting-edge technology competence, creating a simplified route to smart manufacturing.
Manufacturing and Technology Competency
– Communicated In Facts
30+ Years
Experience in designing and manufacturing Industrial Entrance Automation systems.
10+ Channel Partners
And a growing pan India network of value-added partners.
ISO 9001-2008 Certified
End-to-end and innovative automation solutions.
Furthered By Aurionpro
Association with one of the leading tech innovators adds to our manufacturing competence.
OUR EXPERTISE On This Intersection
Automation Across Touchpoints In The Industrial And Commercial World
Industrial Entrance Automation
Converges years of expertise in infrastructure and know-how of entrance automation manufactured in compliance with international standards.
Reflects our purpose to enforce safety through a leading range of products and solutions offering a complete range of Physical Access Systems on-premise.
Smart Transit and Mobility
Proven footprint in mobility and mass transit automation solutions, deployed a niche product that is fully customizable for today's public transportation infrastructure.
"Identimatic" - SOLUTION Built On Expertise
Leading Automated Access Product For Entrance Gates, Barriers, And More
Identimatic is the flagship product-line of Aurionpro ToshiAutomatic. Launched in 2020, Identimatic is our response to the advanced automation needs of the industry. The solution is our core technology to realize a wide range of high-quality industrial entrance, public safety, and mass transit solutions. It's also aligned with our purpose to further the Make-In-India initiative while complying with international standards.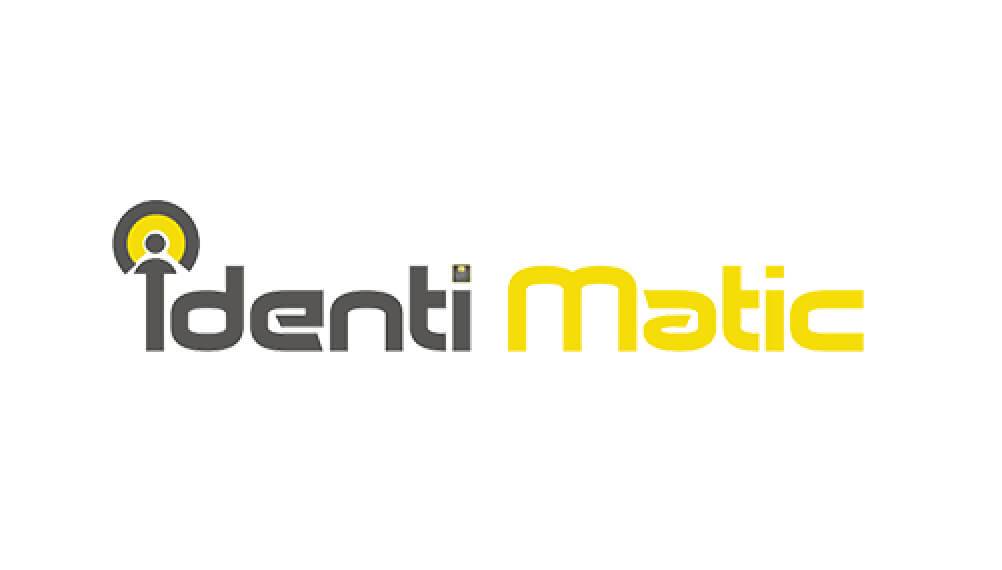 We Manufacture
Efficiently
- Identimatic PRODUCTS On This Journey
Diverse Smart Solutions For Several Commercial Applications
- A Journey Of TWO BRANDS
Converging Their Manufacturing & Tech Expertise
Our crossroad bridges the journey of two leading concerns – the technology competency of Aurionpro Solutions with the manufacturing expertise of Toshi Automatic, with the best of both worlds driving smart solutions in entrance automation and loading bay technology.

Technology Competence of 3 Decades – Powered by Aurionpro
Aurionpro Solutions is our parent company, converging advanced technology solutions, accelerating Digital Innovation, and helping enterprises ADAPT to a new paradigm in Digital Transformation.

Manufacturing Depth of 30+ Years – Powered by Toshi Automatic
Formerly called Toshi Automatic Systems Pvt. Ltd., we're India's leading manufacturer of entrance automation and loading bay technology products, with proven track record of three decades in the industry.
- Their WORDS
Reflect The Impact We've Made In Automation
Testimonials From Our Top Clients
On behalf of Robato Systems Private Limited, I am thankful to you and your team for consistently made efforts to assist us in completing our projects on time. We have always been able to rely on your flexibility and courteous service. Your supporting work on the ESD Flap Barrier projects did not go unnoticed. It's a pleasure to work with people who know the meaning of efficiency. We have appreciated the friendly business relationship we have had with your company.
Director Sales – Robato Systems Private Limited
M/s. International Tobacco Co. Ltd. team would look to thank M/s. Aurionpro ToshiAutomatic team for the automatic door & hygiene product solution provided to us. We hereby appreciate the effort in providing solutions to our specific applications & services.
We express our sincere gratitude to M/s. Aurionpro ToshiAutomatic team. Thank you for your cooperation and looking forward to more years of association.
Maintenance Head – International Tobacco Company Limited
Toshi Automatic Systems Pvt. Ltd produces world class excellent quality Safety and Hygiene products Their contact sales support is amazing. Their loyal customers since last 25 years will vouch for their Outstanding support and product quality
Director – Vision Enterprises
A perfect example of a professional company with good ethics and values. The management treats the customers as their own family. Very responsive team.
Director – Sahni Smart Solution
Thank you team, I am very pleased with the service provided from your side, either it was pre sales or after sales service during the lockdown or after that.
And at the same time I would like to appreciate the team of technical staff as well.
Toshi Automatic Systems Pvt. Ltd., has executed their job within the time frame & extended goods services at all time. We are happy to state that their performance after sales support is up to the mark. We recommended there candidature.
Toshi Automatic systems Pvt. Ltd. has installed n9 unit automatic sliding doors & its related system on BRTS bus shelters of Ahmedabad city. The work is carried out up to the satisfactory level & we wish them all the best for the future endeavors.
Ahmedabad Municipal Corporation
Additional City Engineer (BRTS)
Toshi Automatic systems Pvt. Ltd., had supplied & instailled boom barriers & crash barriers in our Hotel Lemon Tree Premier, Jaipur. The service rendered by the company is considered excellent with respect to prompt service
Your timely & prompt response is highly appreciable.
Reliance Cement Company Pvt. Ltd.
The services of Toshi Automatic Systems Pvt. Ltd., have been found very much satisfactory.
- CONTACT US
Experience Smart Automation
Possibilities – Explore The CROSSROAD