Motorized Entrance Gates ensure the security, convenience, and privacy of the premises. Entrance gates by Aurionpro – IdentiMatic® are designed and fabricated using high-quality square or rectangular hollow sections, along with Mild Steel sheets and flaps assembled in superior welding quality. Their sturdiness and perfect alignment ensure long life and operation through proper pre-tensioning and assembly.
Motorization options for Entrance Gates range from 400 Kg to 6000 Kg operators. Higher capacity operators are also available upon request. Our in-house design and manufacturing teams are rigorously trained to provide complete designing, manufacturing, installation and after-sales support and ensure expert quality.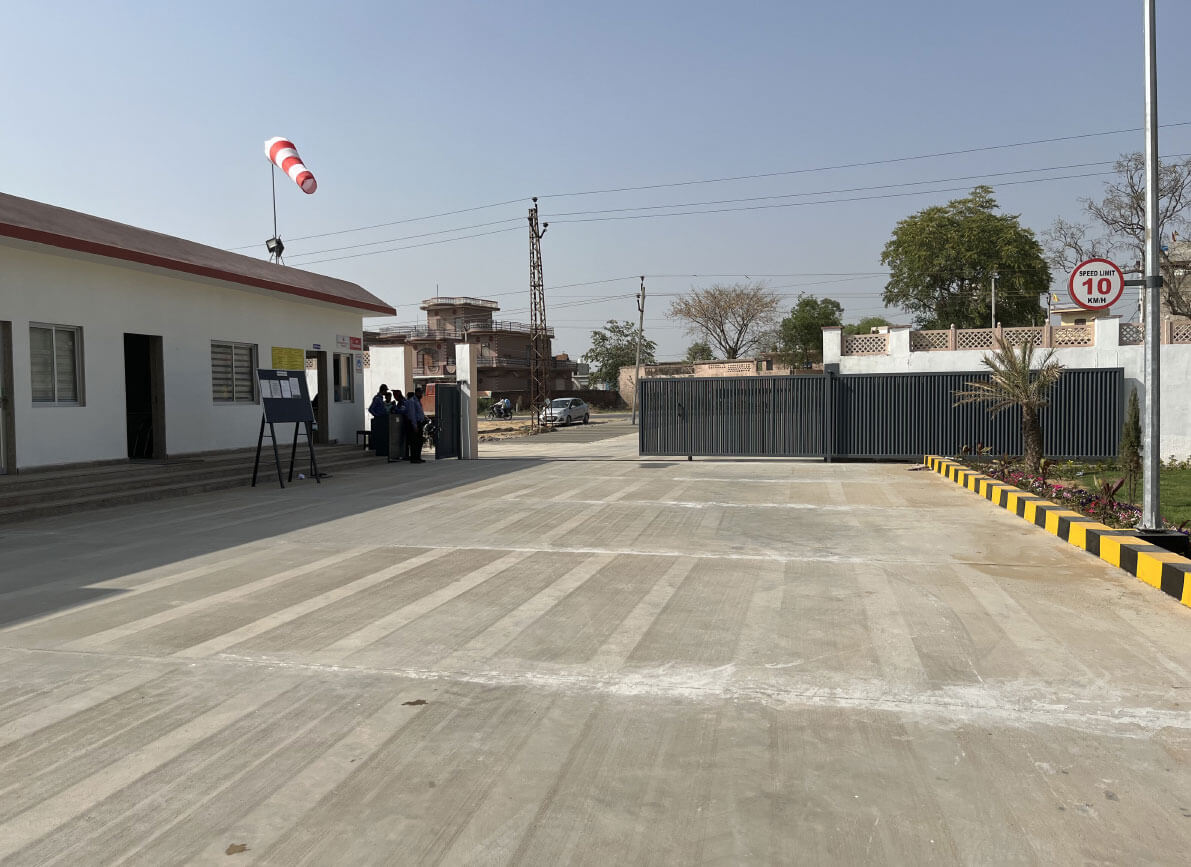 Wide range of high-quality European operators for gates weighing from 400 Kg to 6000 Kg.
Heavy-duty bottom tracks with imported rollers ensure smooth operation.
Integrated safety features such as safety beam and in-built slow limits for operators.
High level of bespoke customizations and range of designs as per site requirement and user requirement.
Range of control options including push buttons, remote receiver, block selectors, access control cards.
Variety of accessories like blinkers, safety edge auto-reverse function, key switch, etc.
Available in various materials (G.I., S.S., etc.) finish options like high-quality epoxy painting and powder coating.
Know More
Anti-crash Protection System
Adverse Weather Protection
High Level of Customization
Sliding Gates (Conventional)
Conventional Sliding Gates by IdentiMatic® are designed and manufactured with high-quality materials and advanced techniques to ensure sturdiness and perfect alignment. This provides a longer life span and smooth operation through proper pre-tensioning and assembly. The gate is kept in place through nylon rollers, supported by an adjustable upper galvanized guide bracket, strong guide posts with safety strikes, and specially designed Italian wheels with ball bearings and axle with lubrication point, suitable for gates up to 10 tons.
View Catalogue
Get a Quote
Product Video ▷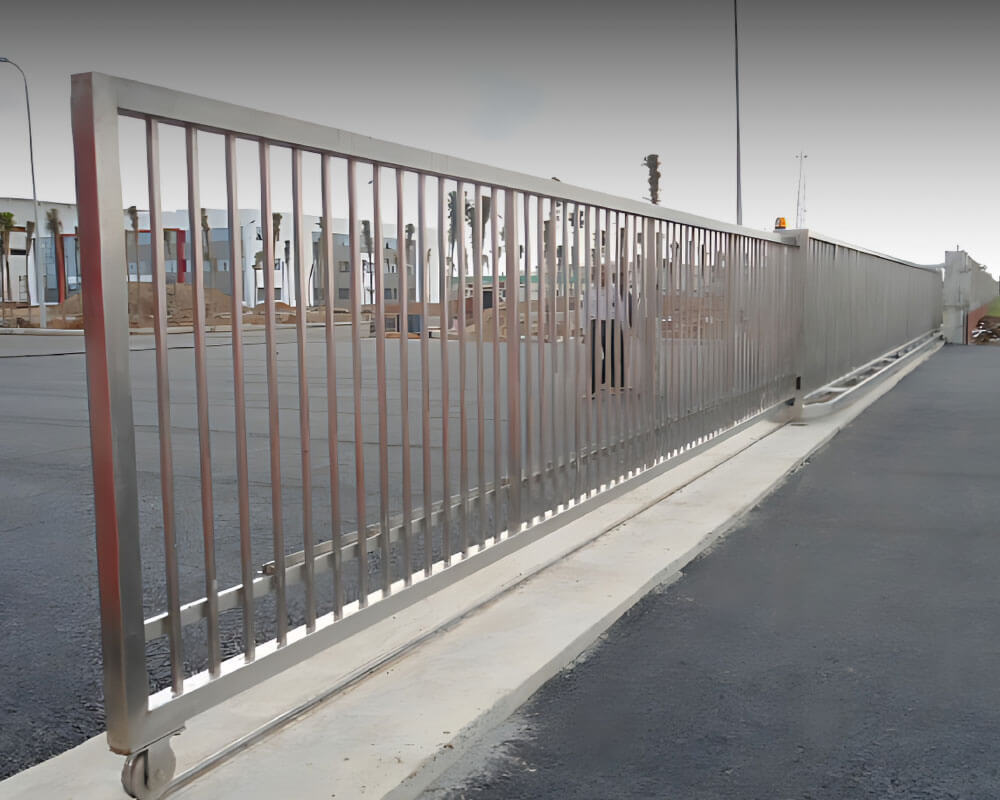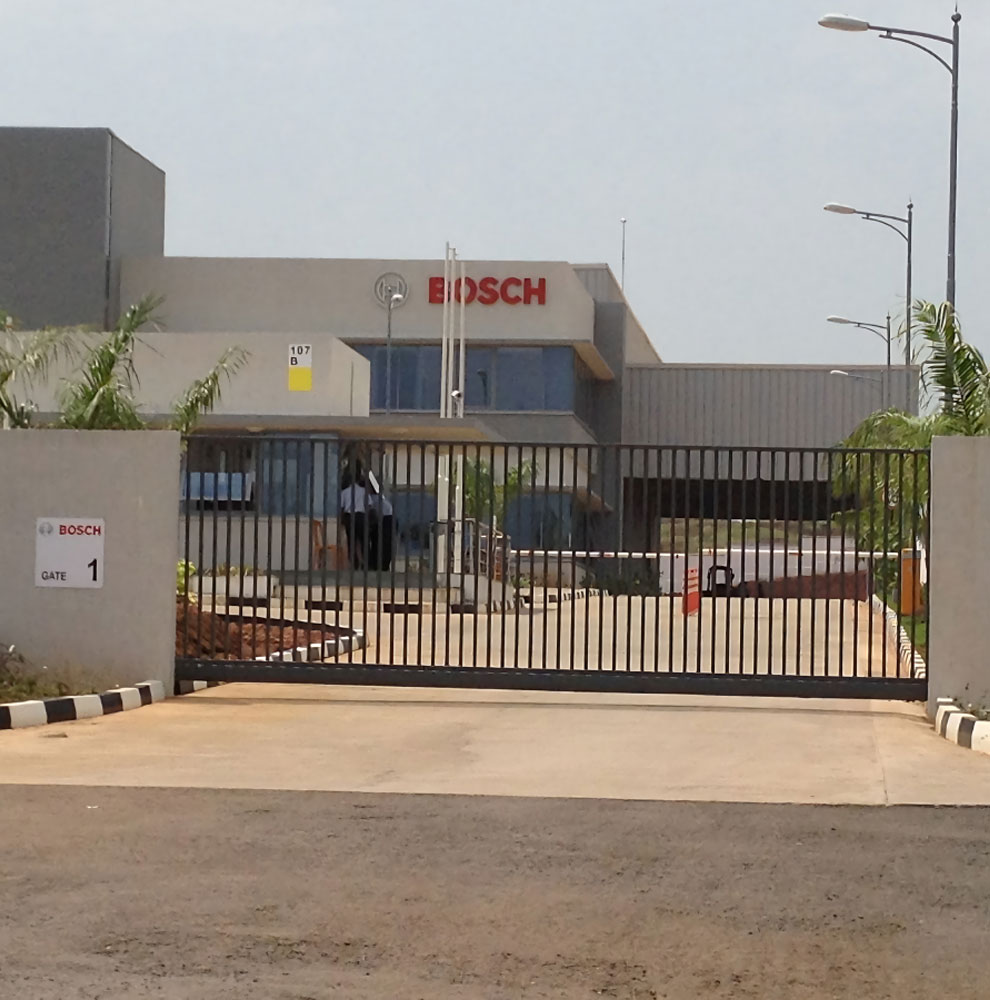 Cantilever Gates by IdentiMatic® is ideal for uneven road surfaces or slopes. With no proximity to getting blocked, they are used in areas with a risk of water-clogging and unpredictably harsh weather conditions. Their defining feature is the grouted heavy-duty carriage system, along with a specially designed galvanized channel that rolls on the carriages, thereby avoiding the need for a bottom track. Eliminating the need for any civil foundation work, this mechanism for sliding gates is an automatic choice for hilly or uneven terrains.
View Catalogue
Get a Quote
Product Video ▷
When the gate's back-run or space for sliding in its open position is limited, Telescopic Sliding Gates by IdentiMatic® are the perfect solution. Designed with two or more gate panels per site requirements, they offer ideal synchronization of all moving panels through a specially designed robust telescopic wiring and assembly. With each panel or gate leaf moving at different speeds but aligning to converge at the closing position simultaneously, telescopic gates utilize less space for installation compared to conventional sliding gates and operator at a significantly faster pace.
View Catalogue
Get a Quote
Product Video ▷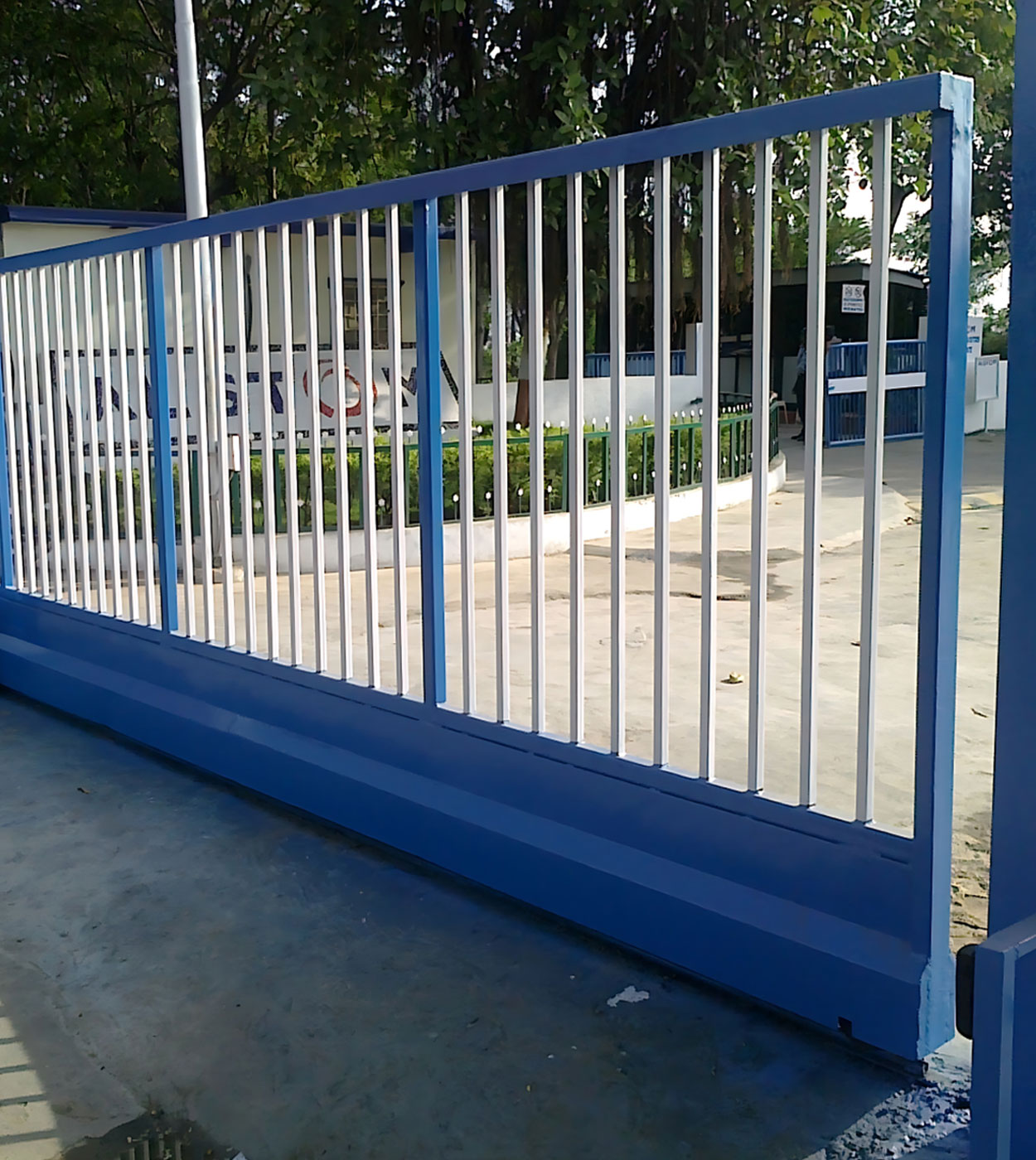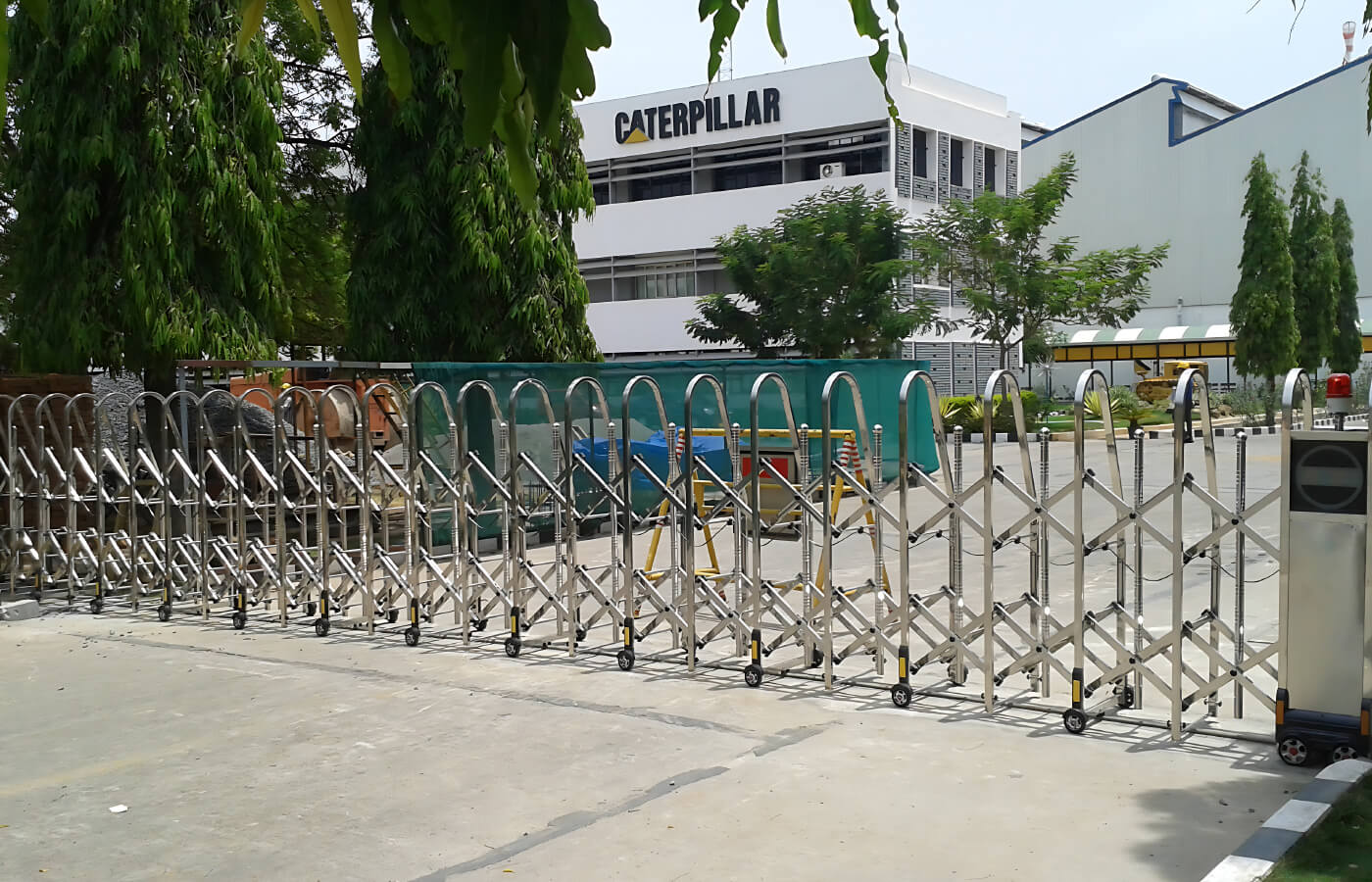 Retractable Sliding Gates
Identimatic Retractable Gates require minimum space for back-run, and their unique cross-sectional design allows them to withstand the worst weather conditions. Built with an anti-crash feature to ensure safety during their operation, they can also be installed in bi-parting mode with a unique synchronizing device.
View Catalogue
Get a Quote
Product Video ▷
Swing Gates are widely used entrance solutions, either through entry and exit gates or pedestrian gates. With minimal civil work required for installation, they can be designed in single or double panels to fulfill site-based space requirements. Available in a range of standard and bespoke designs, their meticulously designed hinge assembly ensures a long lifespan and noiseless operation for years. Both motorized and manual options are available and can be recommended to suit user requirements.
View Catalogue
Get a Quote
Product Video ▷