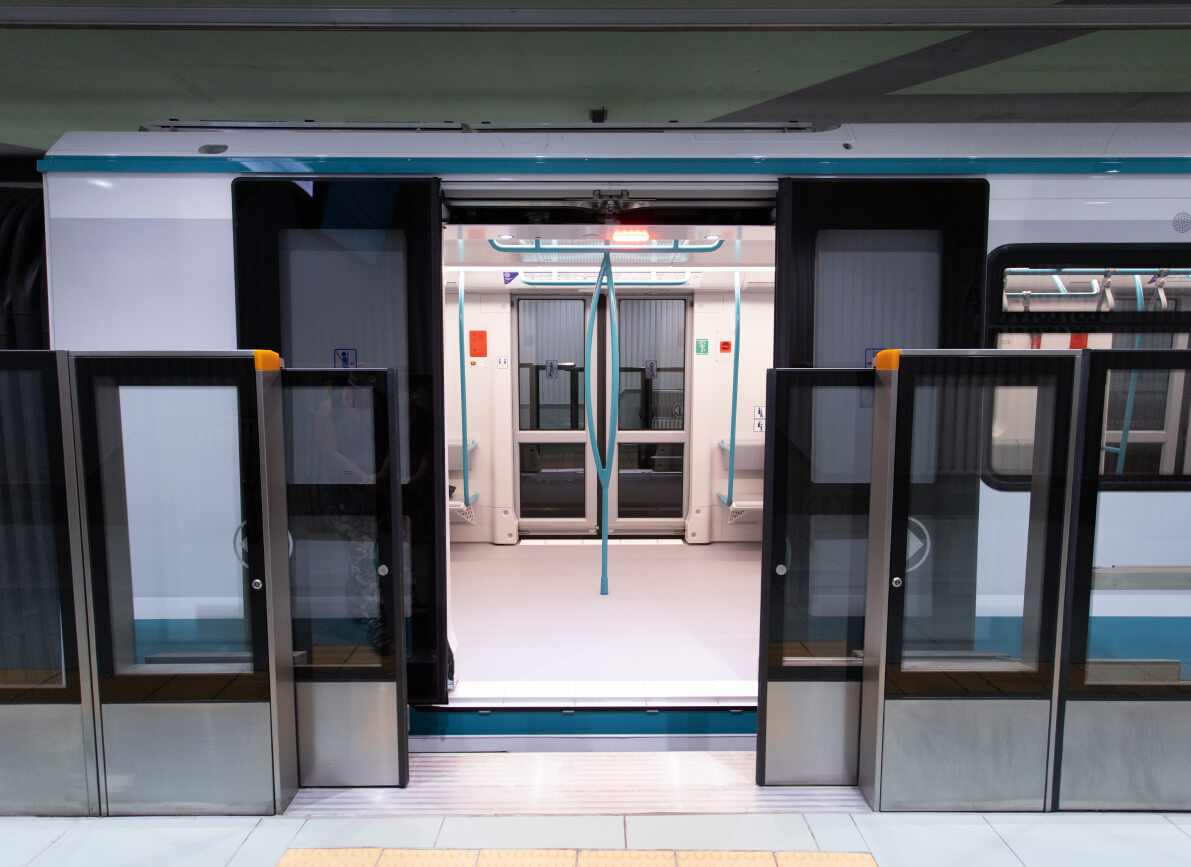 The automatic Platform Screen Doors (PSD) for stations have been designed to serve the increasing railway traffic in cities, resulting in improvements in safety & comfort for railway users. Highly recommended for driverless metro applications. These doors provide higher power saving in air-conditioning & considerably improve health & safety conditions at stations.
Know More
Platform Screen Doors (PSD)
PSDs are compatible with both signaling and RFID functionality. They are suitable for underground, ground, and skyway stations and offer climate control technology for underground metro. And most importantly, they prevent trespassing for the utmost safety of travelers.
View Catalogue
Get a Quote
Product Video