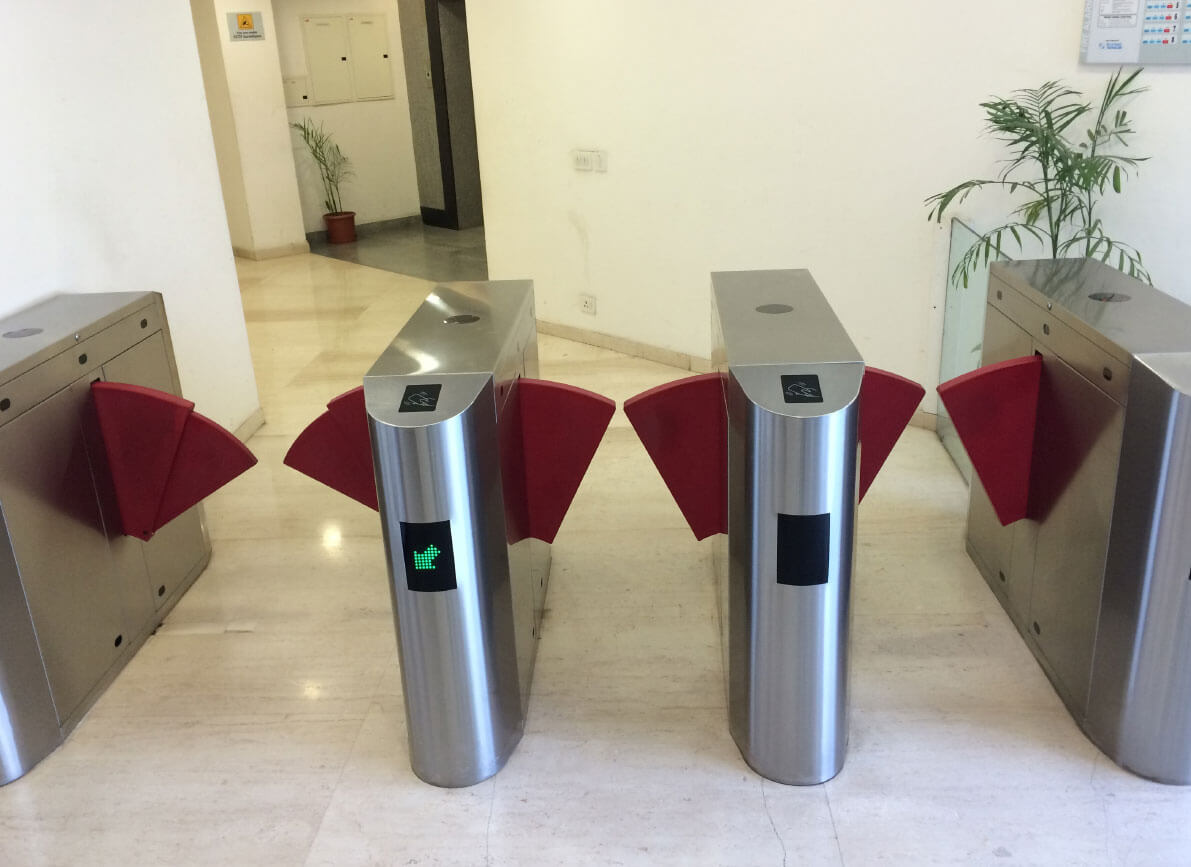 Flap Barriers are designed to manage crowds and optimally increase safety in crowded areas. They use self-detection and self-diagnosis sensors and can be organized to form multiple lanes with a uni-directional or bi-directional entry and exit system. Identimatic – Aurionpro ToshiAutomatic Flap Barriers have been installed in some of the highest footfall commercial and industrial application areas and provide unparalleled effectiveness in managing large crowds. Integratable with various access control systems, their seamless design and low maintenance requirements make them a client favorite.
Know More
SS304 Material, SS side panels
Uni-Directional, Bi-Directional
Easy integration with 3rd party access control
Multiple lanes can be organised
Emergency open ,fire alarm/BMS integration
Robust, economical, and highly reliable – E242 is our best-selling public safety flap barrier and can be installed in a variety of commercial and industrial applications.
View Catalogue
Get a Quote
Product Video
Stylish and highly performing with illuminated flaps, the A203 design is widely popular for commercial applications like offices, malls, IT parks, etc.
View Catalogue
Get a Quote
Product Video