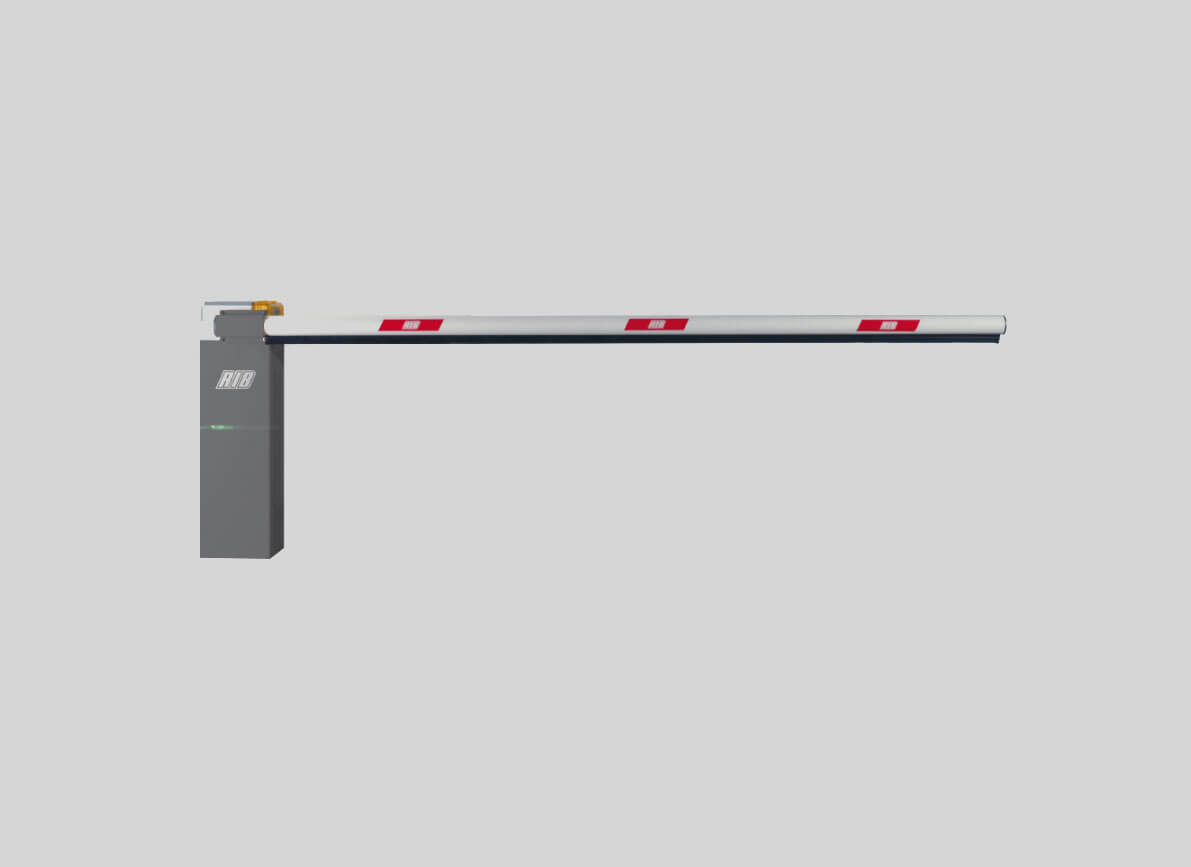 Boom barriers are designed to regulate rapid vehicle access in intensive applications, such as at the entrances of car parks and residential areas. In car park applications, automatic barriers constantly operate day-in, day-out at high speeds and offer a virtually manless solution for effective traffic control.
Identimatic – Aurionpro Toshi Automatic provides a variety of Boom barriers for different applications. Our Boom barriers are time-tested and have been installed in some of the busiest traffic flow areas of the country.
Know More
Wide range of lengths (up to 12m) and accessories
Can be operated manually in case of power failure
Compact in size with silent operation
With scratch-proof coating resistant to harsh weather conditions
Easy integration with 3rd Party access control
Extremely reliable and maintenance free
Easy interface with traffic light indicator
Emergency open, fire alarm/ BMS integration
The RIB RAPID electro-mechanical barriers are designed to regulate high-traffic areas and are adequate for heavy-duty applications with boom sizes up to 6 m. Their fan-cooled motor is designed to cope with particularly intensive lifting and lowering of the crash. An inbuilt P1-CRX control board has been arranged to activate a variety of compatible features.
View Catalogue
Get a Quote
Product Video
RIB President is a unique Boom barrier by RIB, Italy, and comes with a built-in magnetic encoder system to detect any obstacles and command the movement reversal, as required by the EN 60335-2-103 norm related to automatic barriers. Its patented design (Patent0000252055 -EP1295992) is available in a telescopic boom of up to 4 meters.
View Catalogue
Get a Quote
Product Video
RIB Normal is an electro-mechanical automatic barrier for industrial entrances, and because of its powerful mechanical system, it can operate booms up to 7 m long. It can go without maintenance for years and is one of the most renowned barriers thanks to its dependability. Available in boom sizes up to 7m.
View Catalogue
Get a Quote
Product Video
High-Speed Toll Barrier (0.6 & 0.9-second opening)
Identimatic – Aurionpro ToshiAutomatic, high-speed barriers for Toll application offer opening and closing times of 0.6 and 0.9s and, is specially designed to manage a substantial traffic throughput. Extremely efficient and durable, their unique break-away arm features to ensure that the boom is not damaged in a collision.
View Catalogue
Get a Quote
Product Video