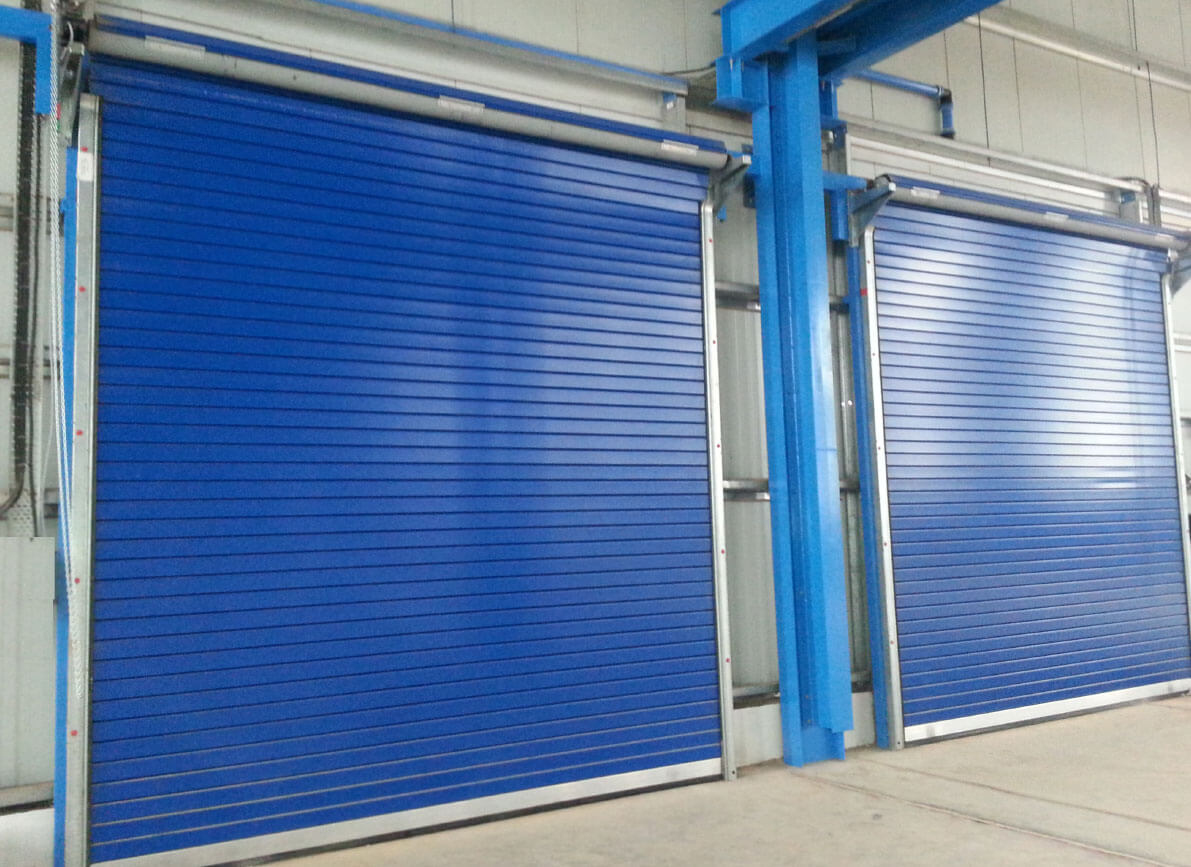 Rolling shutters provide ideal solutions to industrial problems ranging from logistics to security. With their simple structure and economic use, rolling shutters are reliable and robust, and require minimal inspection and maintenance. Since they need less headspace over he structural opening, they can be installed in places with limited spacing.
Aurionpro ToshiAutomatic – IdentiMatic® Rolling Shutters are highly robust and are manufactured in accordance with National and International Standards, conforming to specifications as per IS6248(1979) and EN13241.
Our Rolling Shutters are available in two categories: Gear operated and Motorized.
Know More
Anti-crash Protection System
Adverse Weather Protection
Heavy-duty Guide Rail System
High Level of Customization
Galvanised Iron (G.I.) Rolling Shutter
G.I. single-walled rolling shutters are suitable for warehouses, loading docks, and commercial applications. Galvanized shutters offer energy efficiency, exemplary aesthetics, durable operation and convenience, and a high level of customization. Fabricated using hot-dipped interlocked galvanized steel lath sections conforming to BIS directive IS 6248, they are available in both mechanical and electrically operated versions.
View Catalogue
Get a Quote
Product Video ▷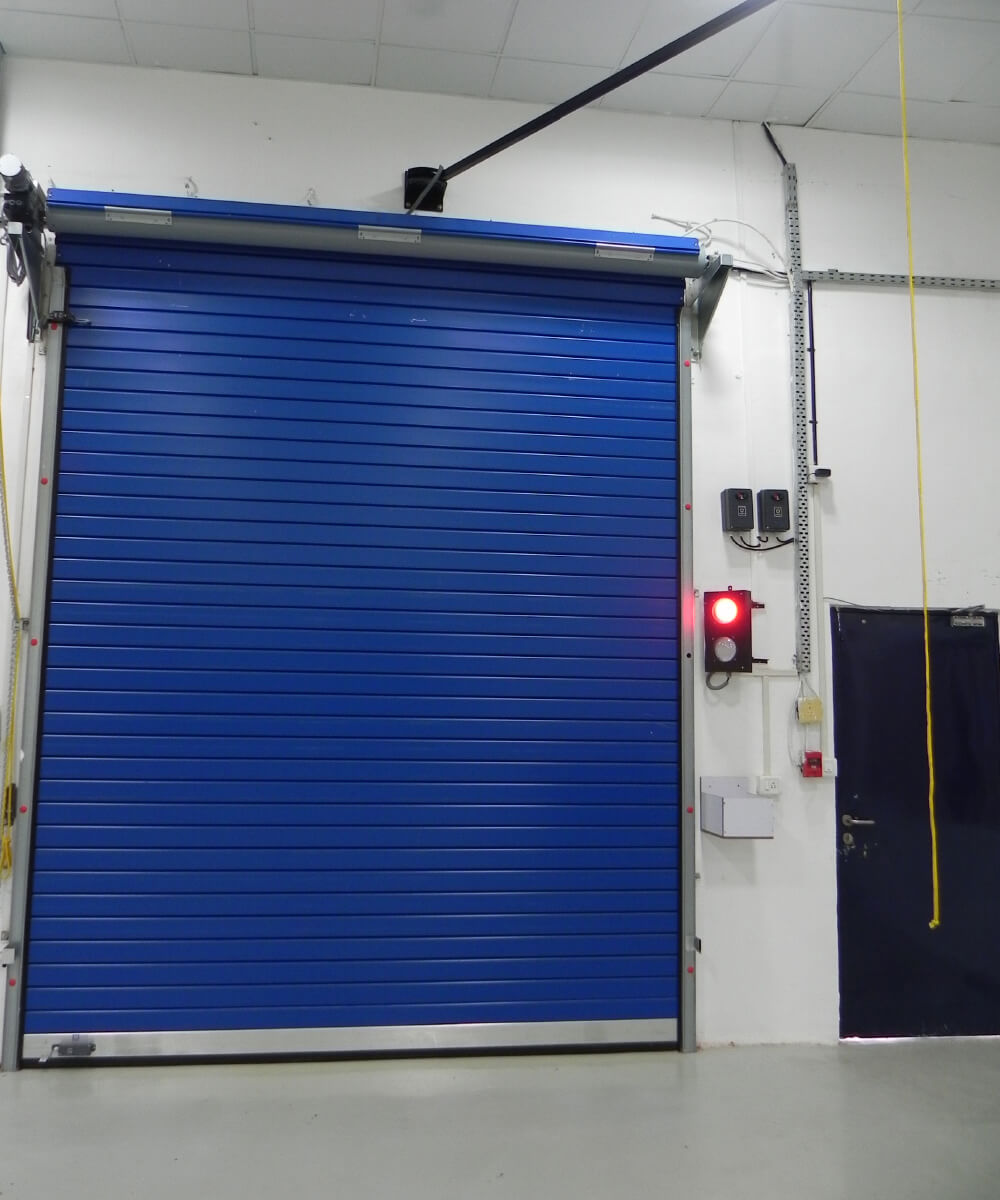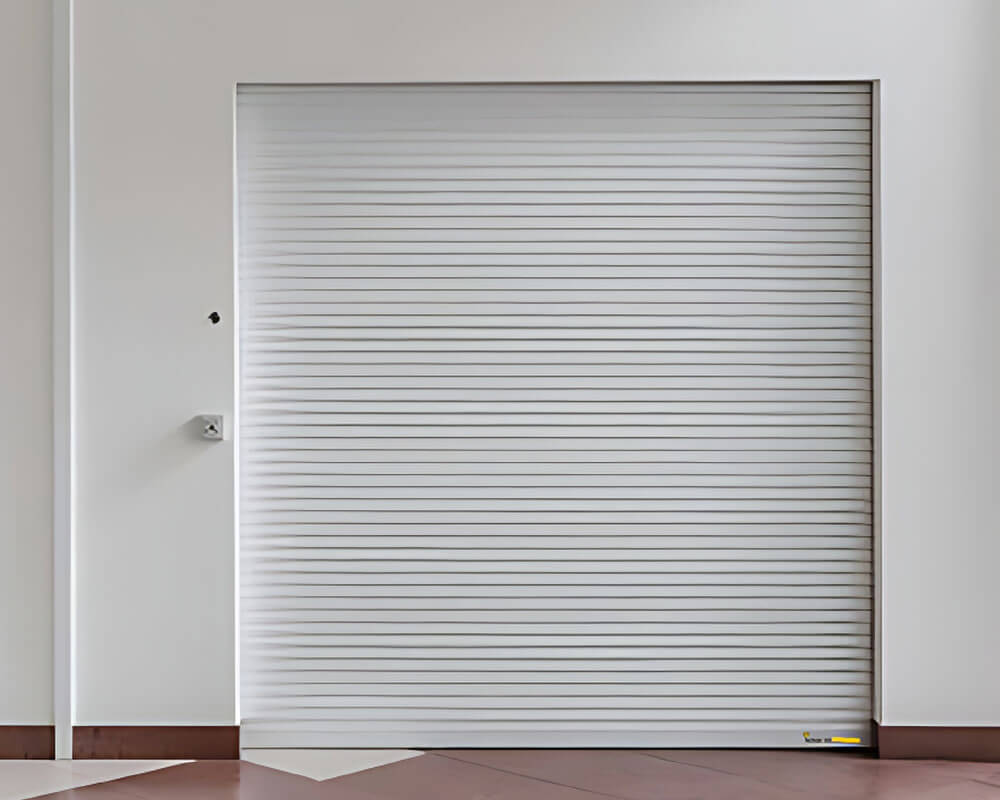 Mild Steel (MS) Rolling Shutters
One of the most widely used materials for Rolling Shutters, Mild Steel provides high durability and strength to the product and is suitable for both industrial and commercial applications. MS rolling shutters are pre-painted as standard to provide enviable aesthetics and can also be powder coated for a more premium look.
View Catalogue
Get a Quote
Product Video ▷
Galvalume Steel (GS) Rolling Shutter
Galvalume curtain is manufactured from single-skinned galvalume steel slats in 20 gauge material of 1 mm thickness with a curved structural shape. Galvalume rolling shutters are manufactured with an aluminum-zinc alloy coating, offering excellent structural strength and protection against corrosion.
View Catalogue
Get a Quote
Product Video ▷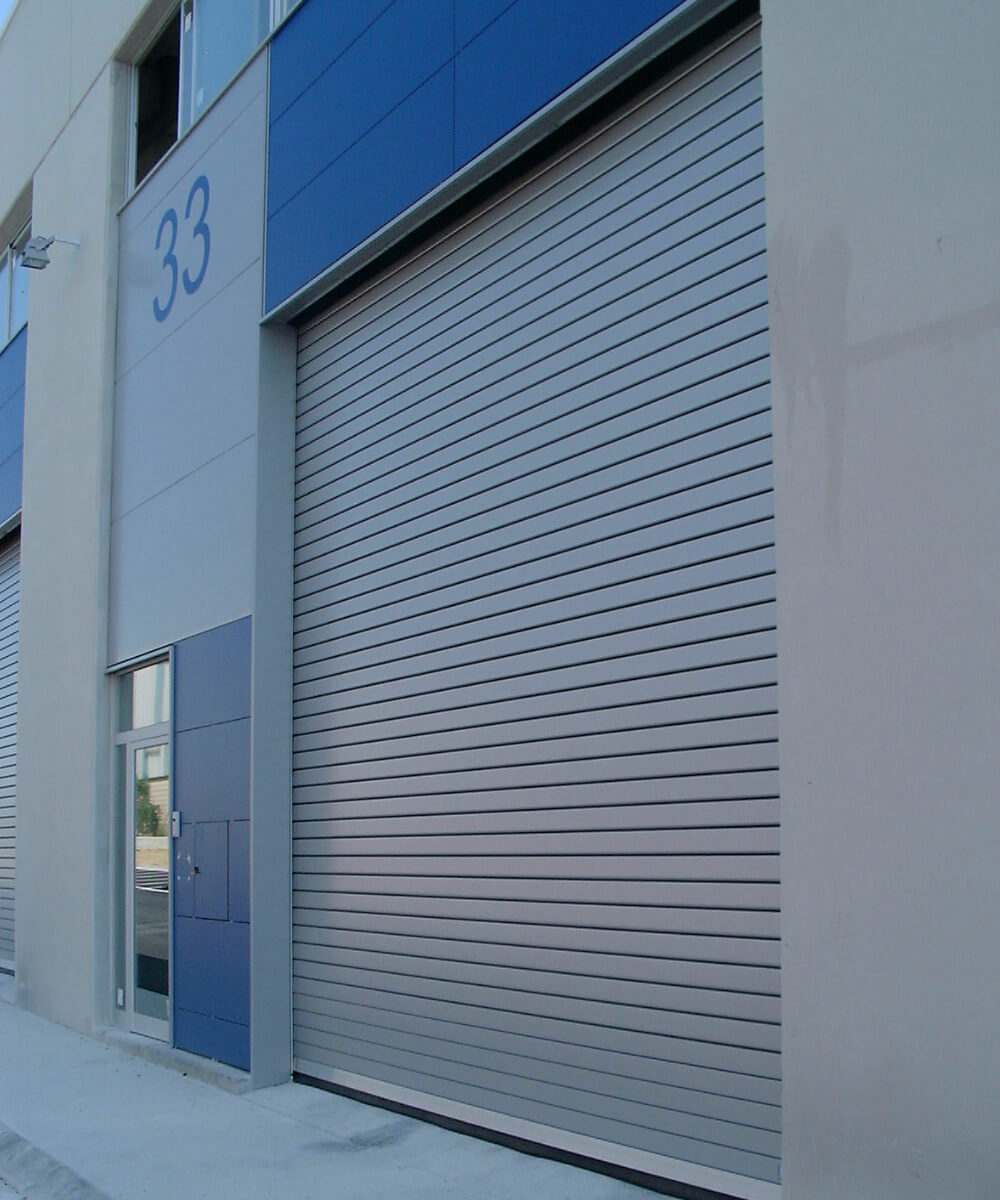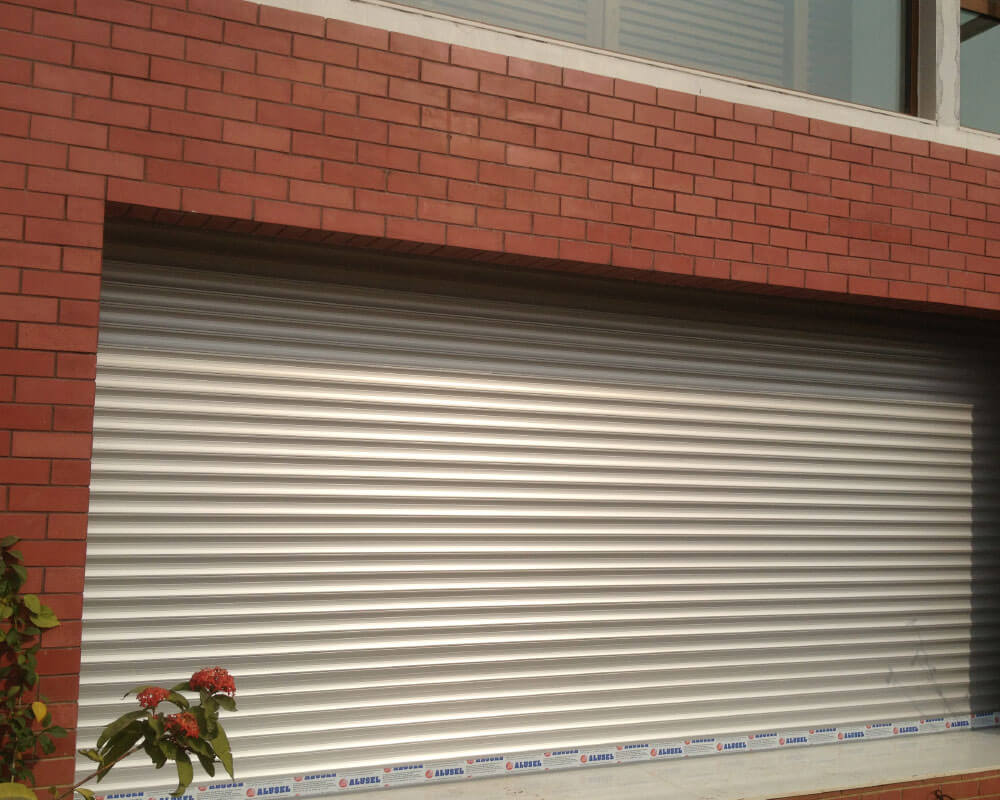 Aluminum Rolling Shutters
The aluminum curtain is manufactured from single or double-skinned aluminum slats interlocked together to make the shutter curtain. Designed to meet all requirements regarding technology, design, and quality (EC Declaration of Conformity for Industrial Door EN 13241- 1:2003), the principal characteristics are secure handling, reliable opening and closing action, and a long life with minimal maintenance.
View Catalogue
Get a Quote
Product Video ▷
Stainless Steel (SS) Rolling Shutter
Stainless Steel single-walled rolling shutters are fabricated using SS 304 or SS 316 profiles and are suitable for industrial and commercial applications. SS Rolling Shutters prove advantageous due to their high tensile strength and excellent resistance against corrosion. These shutters are also ideal due to their variety of application uses, attractive aesthetics, and durable performance.
View Catalogue
Get a Quote
Product Video ▷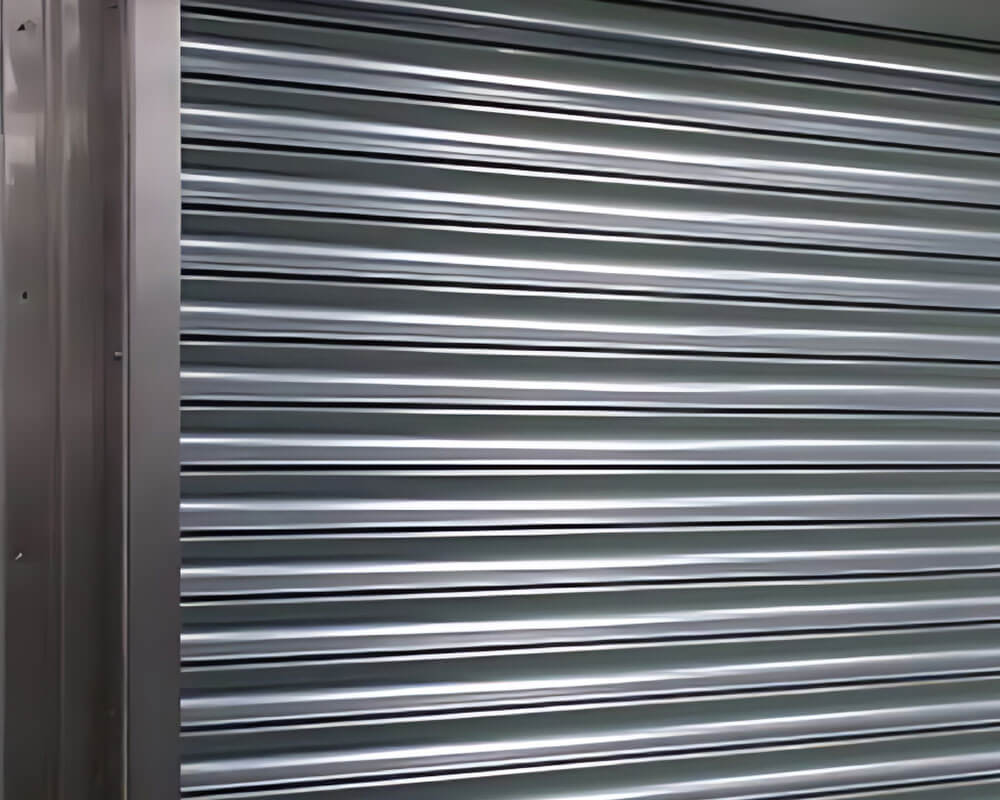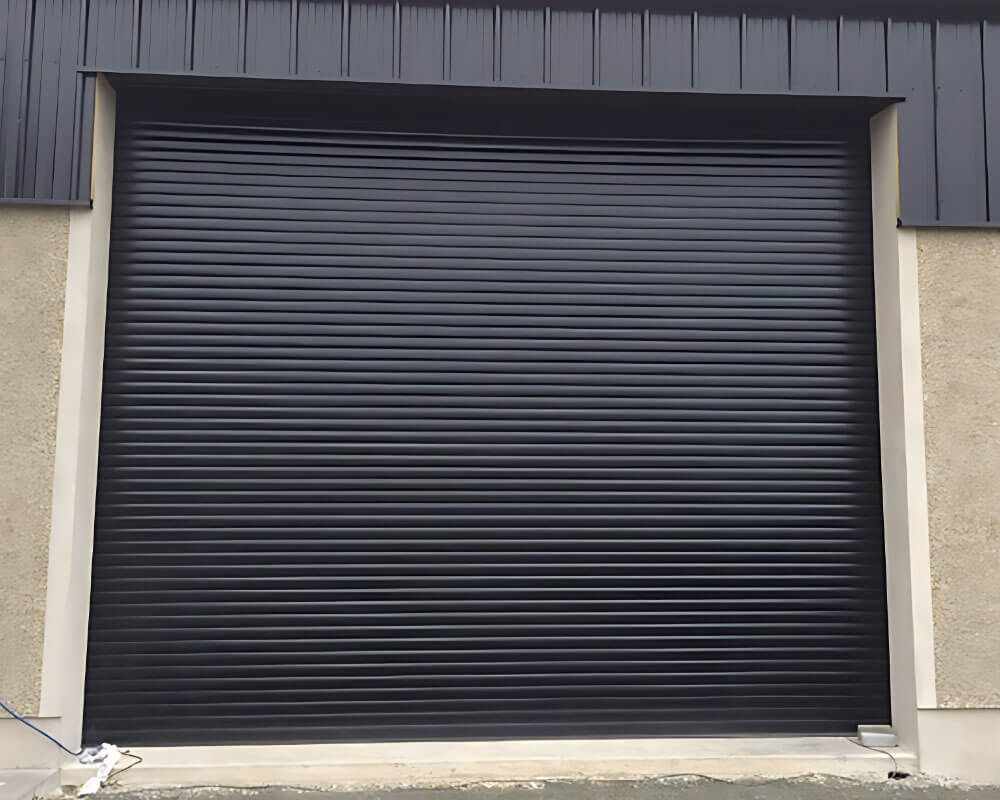 Galvanized Insulated Rolling Shutter with PUF
Galvanized PUF Insulated Shutters are manufactured from double-skinned G.I. slats of 0.5mm thickness, interlocked together to make the shutter curtain. With an infill of 20mm Polyurethane (PUF) between the G.I. walls, these shutters display insulation properties best suited for high-temperature or sensitive production areas.
View Catalogue
Get a Quote
Product Video ▷
Polycarbonate Rolling Shutters
Polycarbonate Rolling Shutters often find use in commercial applications, where durability and aesthetics are of prime importance. Due to the material's sturdy nature, Polycarbonate rolling shutters are not just strong and sturdy; they add to the look of the interiors, especially if you are using them for shop fronts. These shutters have the appearance of glass and allow the passage of natural light, enhancing the overall aesthetic value of your building.
View Catalogue
Get a Quote
Product Video ▷