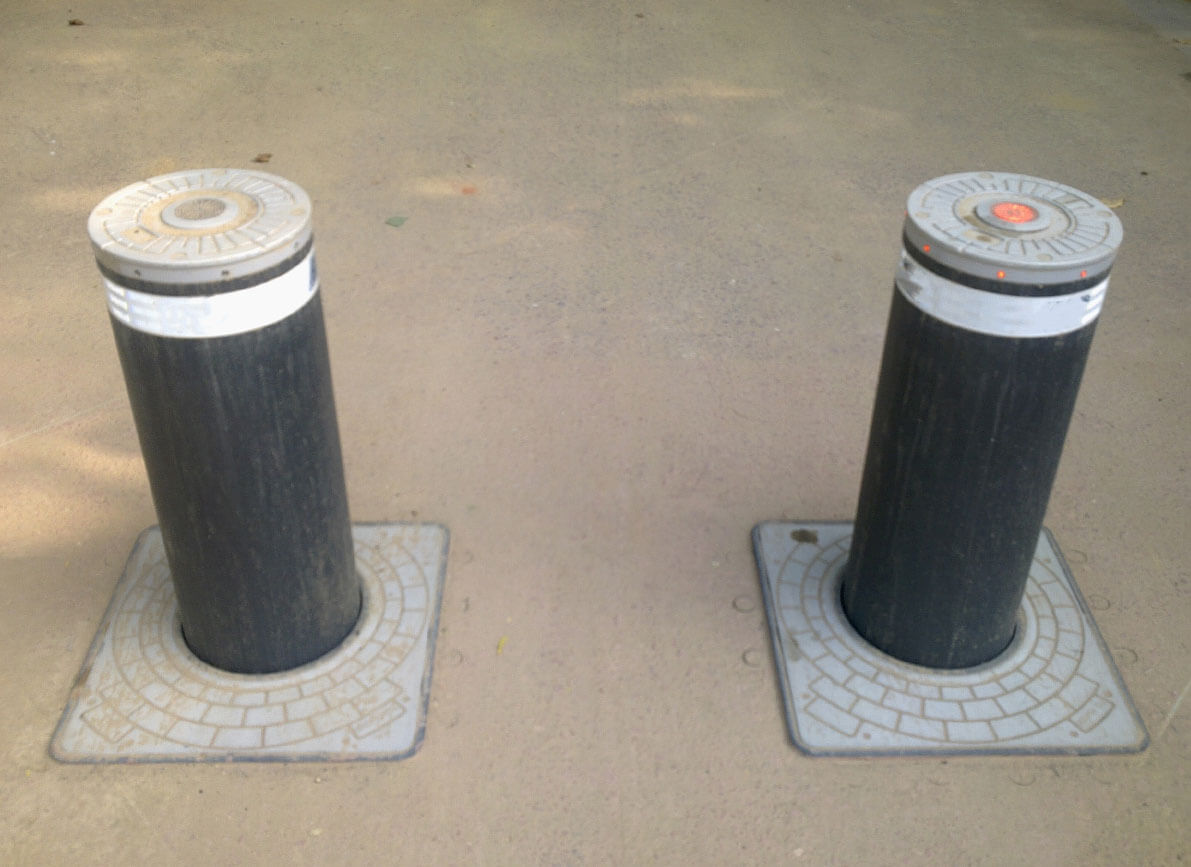 Security bollards are designed for high-security entrance areas to mitigate the risk of hostile vehicle entry. Their robust steel construction and reliable operating mechanism ensure complete protection against unwanted threats. Physically crash-tested in compliance with European standards, Identimatic – Aurionpro Toshi Automatic Bollards are one of the most robust products on the market for perimeter protection.
Know More
Anti-Terror automatic bollard (MIRA crash-rated, UK)
Can be used Individually or in Series / Set
Highly versatile entrance product
Only special vehicles entry is allowed while restricting other vehicles
Provides effective and efficient visual barriers for pedestrian and vehicular traffic
Anti-terrorism Bollards K-12 Crash Rated
Identimatic – Aurionpro ToshiAutomatic Crash Rated (K-12) Hydraulic Bollard is one of the most robust perimeter products in the market. Physically tested at the world-renowned testing facility of MIRA Horiba, UK, our IDM- 220GS Bollard can stop a hostile vehicle of 7.2 tons traveling at a speed of 80 km/hr in accordance with PAS68 Classification:2013 Impact test specification for vehicle safety barriers, with a vehicle penetration of 0.1meter.
View Catalogue
Get a Quote
Product Video
Commercial Series Electro-hydraulic Bollards
Identimatic – Toshi Automatic Hydraulic Bollard for commercial applications is one of the most robust perimeter products in the market. Designed to withstand rigorous usage, it can contain a hostile vehicle of 6 tons traveling at a speed of 50 km/hr. It is suitable for applications across many sectors, including commercial buildings, hotels, malls, banks, etc.
View Catalogue
Get a Quote
Product Video