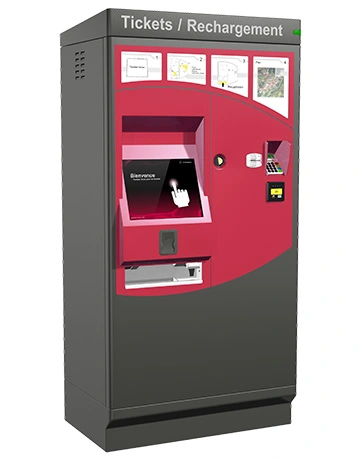 Aurionprotoshiautomatic is a prominent name in the world of smart transit and mobility solutions. The company offers a wide range of products and services, including ticket vending machines, automatic fare collection systems, and smart mobility solutions. With its innovative products and state-of-the-art technologies, Aurionprotoshiautomatic has established itself as a leader in the industry.
One of the key products offered by Aurionprotoshiautomatic is the TVMs. The company's ticket vending machines are known for their best quality and reliability. They are designed to provide an efficient and convenient way for commuters to purchase tickets for public transportation. These machines are equipped with advanced features such as touch screen displays, cash and card payment options, and real-time information updates. The machines are designed to be user-friendly and are capable of handling a large volume of transactions.
Aurionprotoshiautomatic's ticket vending machines are also known for their durability and longevity. The machines are built using high-quality materials and components, making them resistant to wear and tear. This ensures that the machines continue to function optimally even in harsh environments.
ATAS INITIATIVE OF MAKE IN INDIA TICKET VENDING MACHINES
Moreover, Aurionprotoshiautomatic's TVMs are manufactured in India, making them a proud representative of the 'Make in India' initiative. The company is an original equipment manufacturer (OEM) and follows stringent quality control measures to ensure that its products meet the highest standards. By manufacturing its products in India, Aurionprotoshiautomatic is not only supporting the local economy but also contributing to the growth of the country's manufacturing sector.
Final Words
In conclusion, Aurionprotoshiautomatic is a company that is committed to providing innovative and reliable solutions for smart transit and mobility. Its ticket vending machines are some of the best quality in the market and are built to last. As a leading OEM and manufacturer in India, Aurionprotoshiautomatic is contributing to the country's economic growth while providing efficient and convenient solutions for public transportation. If you're in need of a ticket vending machine, Aurionprotoshiautomatic should be your top choice. If you need any support related to product, you can visit our customer care page- https://aurotoshi.com/customer-support/
For upcoming event and news :https://aurotoshi.com/events-and-news/