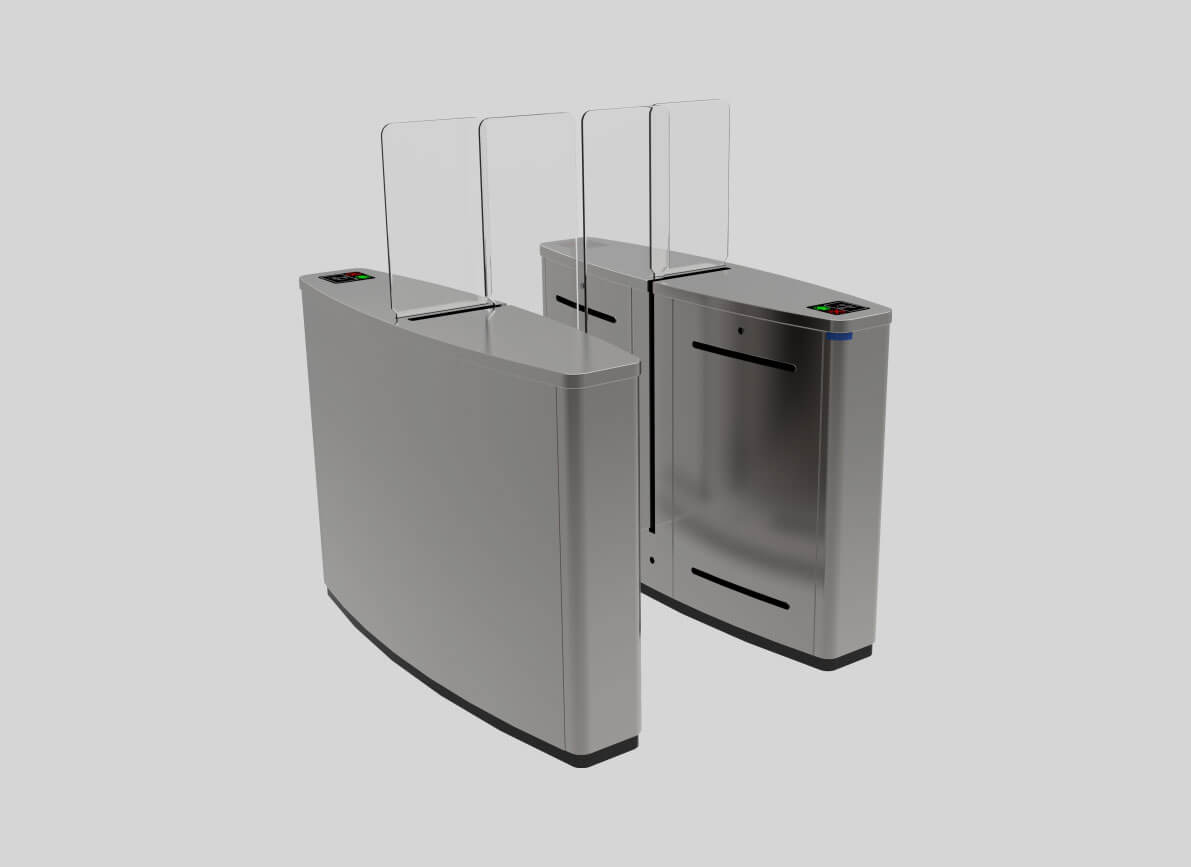 Most of the time, effective access control is necessary for protecting your assets and personnel. In other words, you must be aware of who is entering your building, event, or service and always ensure that unauthorized visitors stay outside. Automatic turnstiles or security speed gates are among the easiest ways to achieve this.
These enable authorized users to enter your venue or event with smart cards, passes, or even authenticated information like their face or fingerprint. It's crucial to understand that not all speed gates or turnstiles have the same features or levels of efficiency.
Businesses in all sectors are becoming increasingly concerned with security, and owners are beginning to understand safety's importance. Speed gates are among the most effective choices for retail and commercial spaces because they help keep customers and staff safe. Physical safety plays a significant role in achieving this.

The Pros Of Having Security Speed Gates In Any Commercial Space.
Security
Speed gates streamline the entrance and exit procedure and guarantee that the aesthetics of your facilities are improved rather than harmed. They add security and design to your company's entry and exit operation procedures. Businesses in retail and commercial settings can benefit from improved security. 
Turnstiles and speed gates are a very effective security measure for most businesses because knowing who is entering and leaving the building is crucial. A door is frequently the initial point of entry into a structure.  For more go to our homepage : Aurotoshi
Controlled Access
 By limiting who has access, security speed gates can be used to strengthen the security inside a building. They can be set to control the movement of people allowed to enter a building. This offers business owners excellent access control at entryways and peace of mind. 
It can be used to restrict access to specific areas of an organization so that only people with permission are allowed in. The controlled movement of people The speed gates are useful for controlling the flow of customers entering and leaving retail establishments that want to keep enforcing some social distance.
For instance, if your building has a 50-person maximum capacity, the security speed gate can be programmed to stop working once 50 people have walked in. Installing entrance gates and speed lanes is another efficient method of controlling the movement of people into and out of a workplace. They offer excellent security, quick operation, and anti-tailgating benefits. For especially crowded entrances, speed lanes can be used next to or next to speed gates for a more seamless flow of traffic.
'Tokens' for multiple accesses are supported.
Gates and turnstiles must provide a selection of authentication or access "tokens" to satisfy the requirements of all types of businesses and access-control scenarios. These are examples of bar codes, QR codes, smart cards, paper passes, and even cash. Facial recognition is popular because it offers highly accurate ID authorization and "non-contact" hygiene.
Appealing aesthetics and design
Many designers and occupants of renowned and impressive structures are worried that security speed gates and turnstiles may have a negative visual impact on the surrounding area. Because of this, aesthetic factors are crucial when designing and manufacturing speed gates and turnstiles. 
It is adaptable with many third-party devices.
Many businesses had an entrance monitoring system in place before speed gates were introduced, frequently using ID cards or badges in order. Fortunately, many security speed gates are compatible with these kinds of third-party devices, making it possible for more businesses to install these systems easily. To ensure that the gates are always open and functional in terms of safety and health, they can also be connected with other crucial third-party systems, such as the building's fire system.
Conclusion
Every business needs security, but especially those with public access to their corporate buildings. A number of safety measures are being implemented because it's highly unlikely that every business will want customers or other visitors to be able to get into its premises once they reach customer service, for instance. Therefore, these new inventions are made to make the lives of people easier and safe. The security speed gates are definitely a good investment for your commercial space.