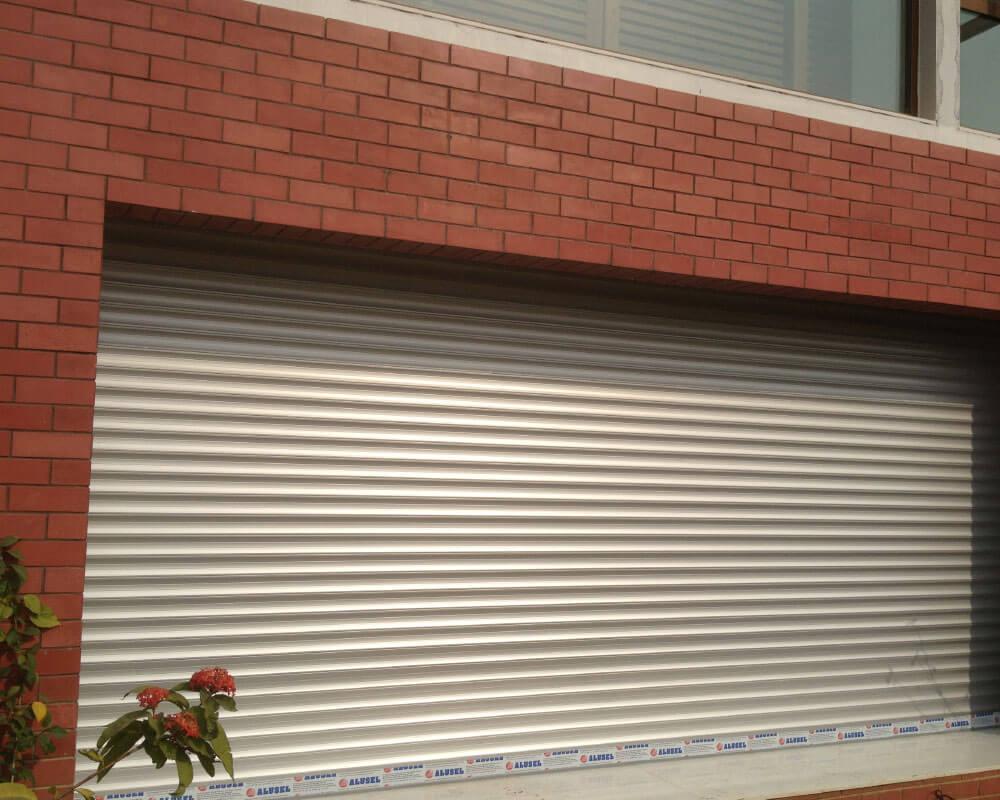 Why does a product become noticeable and popular among the customer? It is either because of its lower rates or the exceptional quality. And we call it a win-win when both the factors contribute towards the success of any product. Aluminum rolling shutters fall in our win-win category because of their exceptional build and mechanism and lower prices.
Safety and privacy offered by the intelligent construction of the rolling shutters is what makes it worth the investment. Additionally, they provide the highest levels of insulation, efficiency, and security. Let's learn more about their advantages in detail so you can decide whether to install them for your enterprise.
What makes Aluminum Rolling Shutters popular?
Aluminum sheets are designed to indicate strength and be resilient to safeguard the premises. Moreover, Aluminum is a durable material that has heat, light, and sound insulation, which can reduce energy costs and improve a building's general comfort. Due to its ease of use, minimal maintenance, smooth operation and cleaning, aluminum roller shutters are a practical and helpful alternative for both residential and commercial properties.
They are versatile and appealing options for a variety of applications since they can be customized to match a variety of window, door sizes, and styles. Following are the factors that make aluminum rolling shutters everyone's first choice.
1. Better Security
Installation of an aluminum shutter guarantees the security of your business or retail space. With higher resilience it prohibits any type of unlawful access. Installing aluminum rolling shutters in any commercial building will be beneficial if it houses sensitive data or expensive commodities. 
To get the most out of them, you can install aluminum shutters on the building's interior or exterior (on the doors and windows) depending on your needs. Installing the incredibly robust aluminum shutters is the best option if you want to increase security and enjoy peace of mind.
2. Higher Durability
An effective immovable object that can stop unauthorized access to your commercial establishment is an aluminum shutter. Purchasing aluminum rolling shutters for your office space will improve both the security and appearance of the space. This will demonstrate your company's reputation and décor. The best way to protect the security of your office, warehouse, or retail space is to install high-quality aluminum shutters. Go to our homepage: Aurotoshi
3. Whether Resistant
Aluminum shutters offer the best level of protection against weather variations in addition to protecting your business from criminals and break-ins. Installing aluminum shutters can yield the finest results if you want to stop damage to your commercial building's glass windows or doors brought on by strong winds and storms. The sturdy aluminum rolling shutters weather-resistant qualities enable them to shield the building from storms and strong winds.
Your commercial building is maintained secure at all times and under all circumstances with aluminum shutters.
4. Reduction in Utility bills
To keep your openings tightly sealed, industrial roller shutters come with high-quality seals along both tracks. This maintains the right balance of hot and cold temperatures. Due to its rapid functioning, very little hot or cold air may enter or exit from your facility. This reduces the amount of heating and cooling needed at your building, lowering energy expenses.
Installing aluminum rolling shutters in your warehouse or office would offer a high level of energy-efficient solutions and keep an appropriate internal temperature. Your energy expenses will go down, and the efficiency of your heating and cooling systems will be improved.
5. Cost-Efficient
The robust aluminum shutters need minimal maintenance and care to last a long time without needing any form of pricey repairs. These roller shutters require little initial investment and are simple to maintain. The shutters made of aluminum can withstand the test of time and offer greater security options.
6. Easy operation
They can be operated manually or electronically. The manner they are operated is the primary distinction between an electric and manual roller shutter. While an electric aluminum rolling shutters is powered by an electric motor that is controlled by a switch or remote control, a manual roller shutter is operated by hand using a crank handle or pull strap.
Although manual roller shutters need more human effort to operate and may not be appropriate for heavier or larger shutters, they are typically less expensive to install and maintain. More expensive and requiring access to an electrical outlet or wiring, motorized roller shutters are more convenient to use and may be operated remotely.
Conclusion
Because of their use and the high standards of safety and security demanded of them, industrial roller shutters are engineered to the toughest and highest of standards. If you're thinking of a project that needs a roller shutter, get in touch with a skilled and knowledgeable aluminum rolling shutters builder that can provide a solution that suits your specific requirements and price range.